In commemoration of the school's 107th Anniversary, the Saint Vincent and the Grenadines Girls' High School held its second spin of the 'GHS Fashion Showcase' on June 26th, 2018, at the school compound.

This year's theme was "Fashion is Passion". Present Art & Design students from 1st form to 4th form were given an opportunity to display their creativity through the modeling of self-made dresses, skirts, purses, flip-flops, bags and t-shirts.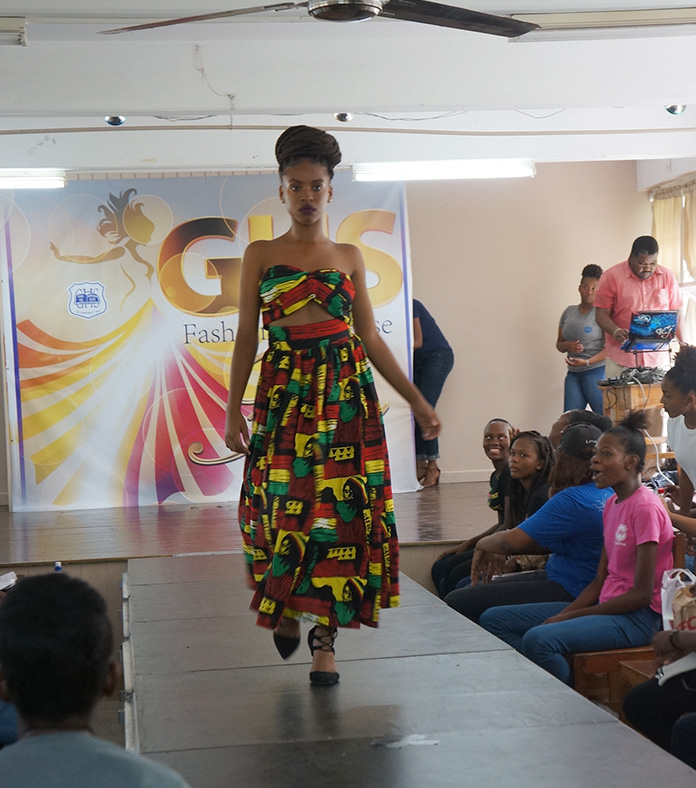 As an incentive to the students of the school, local designers and brand owners were also invited to display their designs and products. The designers present were: Rachel Bailey of 'E.N.V.E', Rachel Johnson of 'Vincentian Women Are Beautiful' and lone male designer Jamal Jacobs of 'J.J Creations'.

There was also electrifying performances by guest artiste Keith Currency and by students: Rhobyn Grant and Rasheed Rocque.

The show was organized by Mr. Lenski Adams, Head of Science Department and Mrs. Bernadine Ollivierre, the Needlework teacher.
SOURCE: Information Technology Services Division (I.T.S.D)