GECCU Geometrics is the winner of the Annual Gillis Francis Math Competition organised by the Saint Vincent Girls' High School (GHS).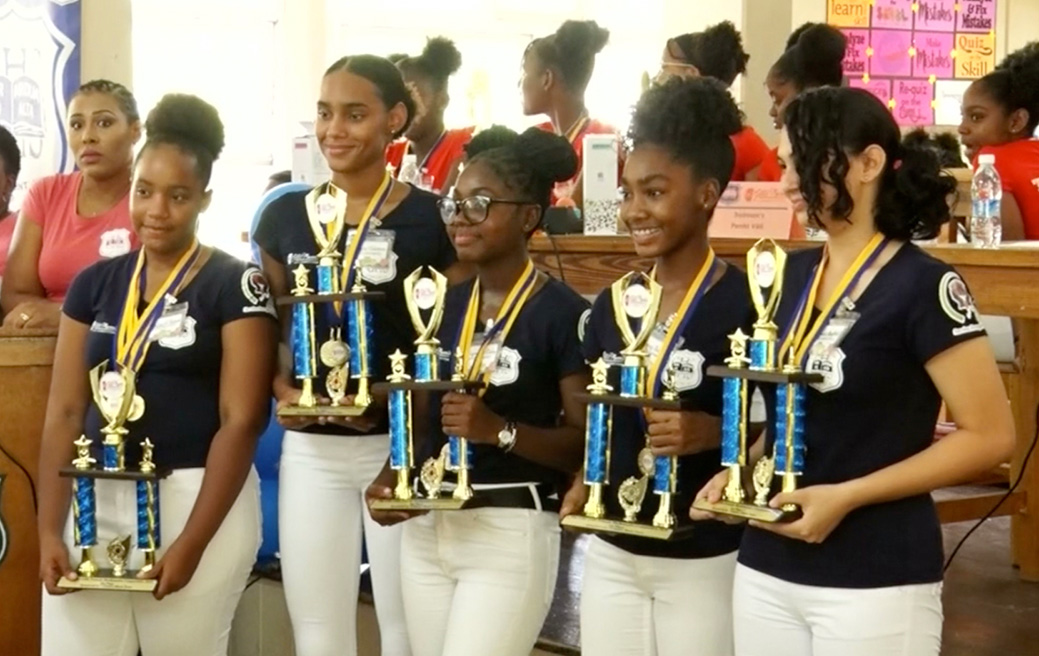 GECCU Geometrics
After four rounds of competition the team moved ahead of its closest rival Trotmans Penta Veli, which captured the second position; while the third spot went to Providence Top Scholars.  A total of six teams participated, ranging from all sections of Form 3.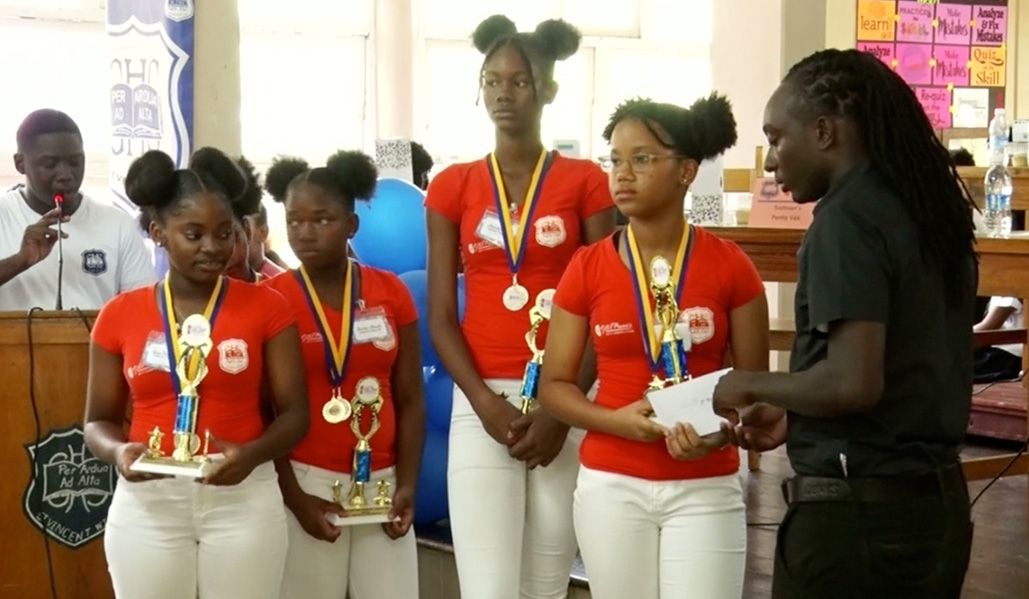 Trotmans Penta Veli
Providence Top Scholars
Principal of GHS, Ms. Michele Beache, thanked the teachers for the outstanding work they have been doing, since they "continue to motivate students, not only to memorize formulae, but to love the subject, which many deem too difficult to learn."  The GHS Principal revealed that in encouraging the students to do more; they are now allowed to "sit additional Math, thus facilitating the transition to tertiary education."
Ms. Beache disclosed that Mr. Francis' mentorship of his teachers enabled continuity even after his passing.  The GHS Principal also thanked former Principal, Mrs. Andrea Bowman, for "insight and initiation of the programme."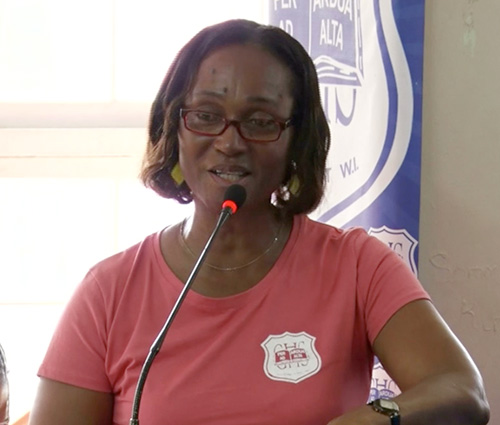 Michele Beache
The Gillis Francis Math Competition was created in honour of the late Mr. Gillis 'Git' Francis, who served as a Math teacher at the GHS from 4th September 2004 to 5th July 2018.  Mr. Francis was also a teacher at the St. Joseph's Convent, Marriaqua; the St. Clair Dacon Secondary School, and a Math lecturer at the Teachers' College.
The judges in the competition were:  Head of the Maths department of the Saint Vincent Grammar School, Mr. Colin Sam; former Math Officer at the Curriculum Development Unit and Lecturer (part time), at the Saint Vincent and the Grenadines Community College (SVGCC), Teacher Education Division, Mr. Clyde Fitzpatrick; and Director of the National Commission on Crime Prevention within the Ministry of National Security, and Former Math teacher, Ms. Nicola Evans.
The event, which was supported by several past students and business houses; also saw representation by the son of the late Mr. Gillis Francis, who was present to be a part of the day's activity.
SOURCE : API