The spot light turned this week is on Adult Education as the Division of Adult and Continuing Education (DACE) within the Ministry of Education, National Reconciliation and Information commenced its annual 'Adult Education Week' under the theme: "Connecting the loops through Adult Education."
As part of activities to mark the week, the division hosted a church service On Monday, September 9th, at the Seventh Day Adventist Church. Addressing the congregation, Permanent Secretary in the Ministry of Education, National Reconciliation and Information, Myccle Burke stressed the importance of a second chance; noting that Adult and Continuing Education (ACE) provides an avenue for this second chance through the Ministry of Education. Burke said that those who work at these institutions must be caring and passionate to "impact lives positively."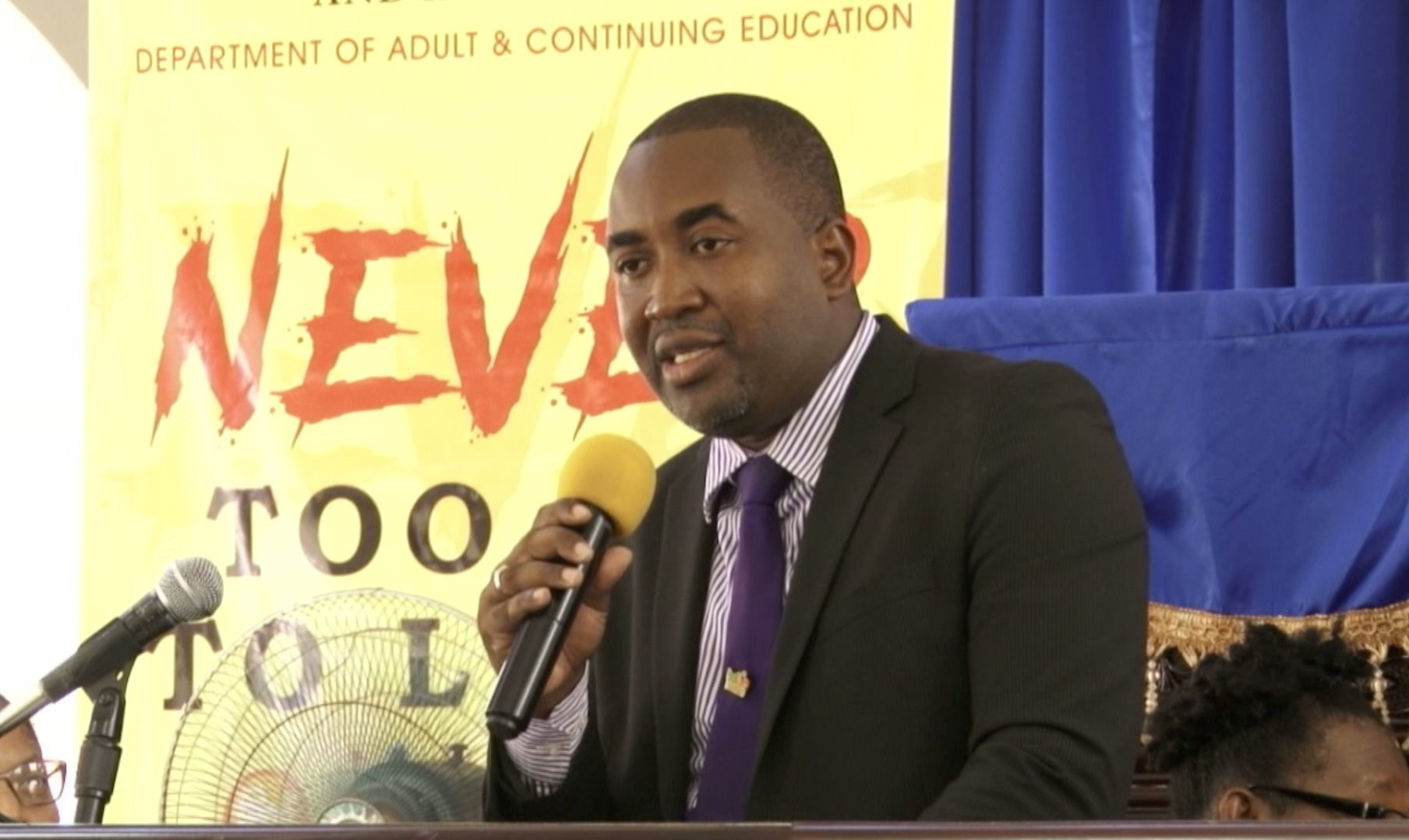 Myccle Burke
Acknowledging that skill based professions are more pursued now, Parliamentary Secretary in the Ministry of Education, National Reconciliation and Information, Senator Deborah Charles emphasized that whether it be academics or skill based programmes, the government tailors it's policies to ensure that everyone is included in the process of growth and development. Senator Charles also took the opportunity to thank ACE for the work being done.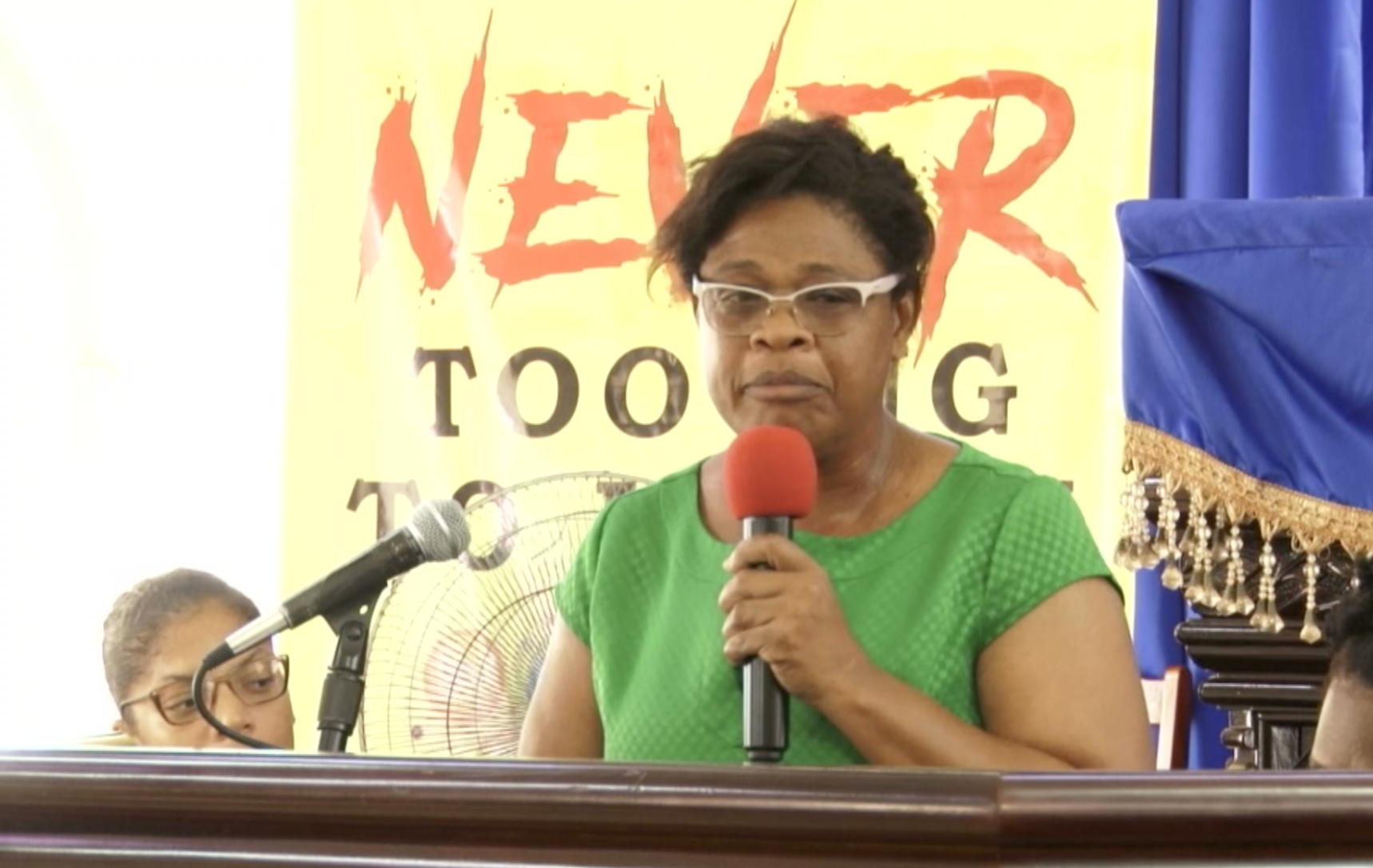 Deborah Charles
Director of ACE, Kathleen Jeffers, expressed gratitude to retired personnel from the division and noted that the contribution made by the retirees cannot go unnoticed. Jeffers said that despite limited resources the division continues to uphold its mandate to train and educate the adult population and added that this must be commended.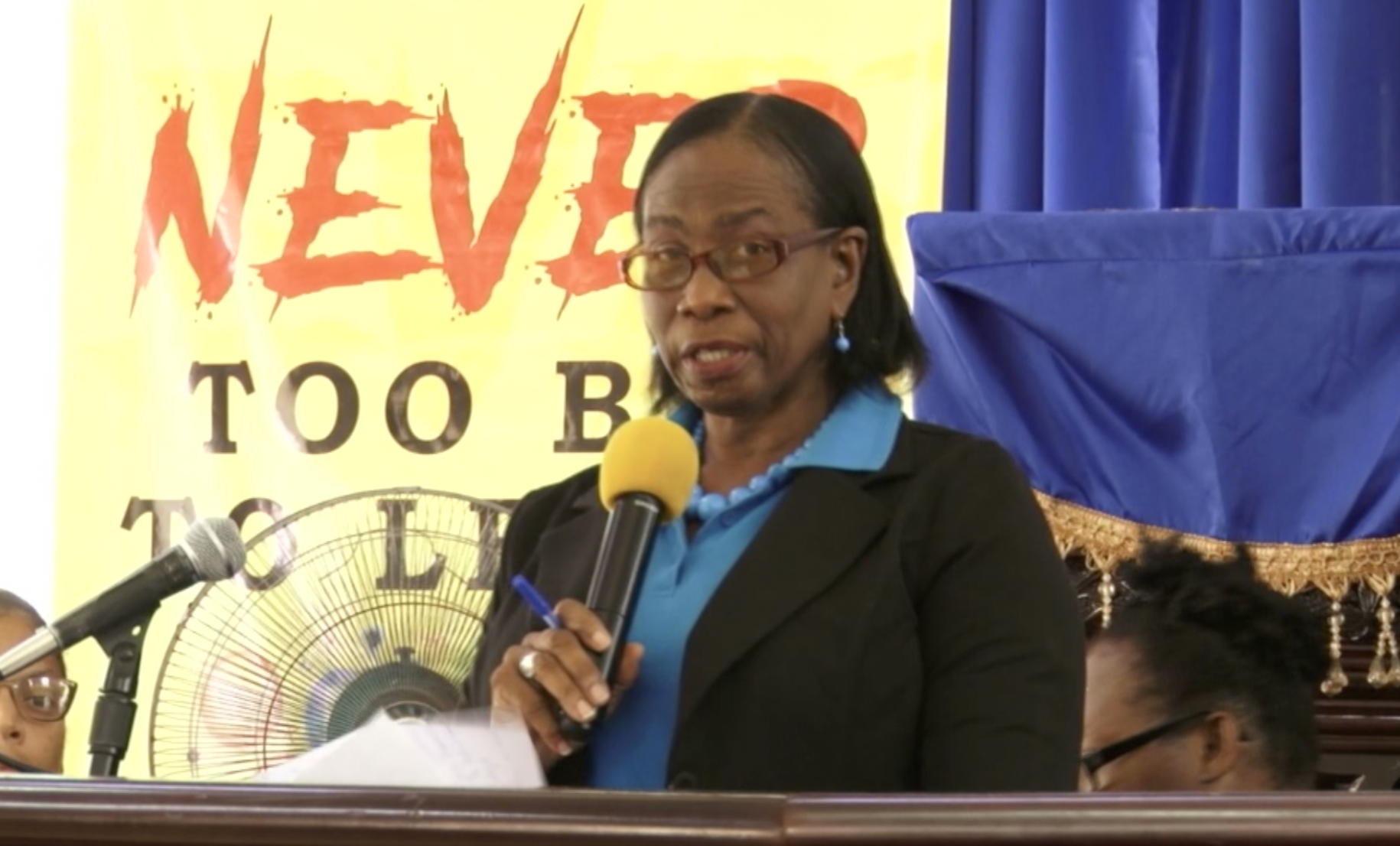 Kathleen Jeffers
A total of nine retirees were recognised for their contribution. They are: Frances Clarke Palmer, Zan George, Kenneth King, Carlos Williams, Julian "Pilling" Pollard, Carol Delves, Terah Smith, Dawn Douglas and Albert Edwards.

Highlighting that every aspect of development is important, Pastor Shane Franklyn in his sermonette encouraged those in attendance to embrace all facets of growth in a person's life. Pastor Franklyn also urged the staff of ACE to seek divine intervention to connect the loops through Adult Education.
Shane Franklyn
The week of activities to recognise Adult Education here officially began with a Radio Programme on the 'Views and Issues Programme' on NBC Radio on Sunday, 9th September, 2019. A Zonal Coordinators Day was held Tuesday 10th; on Wednesday 11th, a career day was staged at the Methodist Church Hall from 9:30 a.m. - 3:00 p.m.; this saw graduates of the Adult and Continuing Education Programme who are now business owners showcasing their products and services. An Educational Tour to the Geothermal Site will be on Thursday, 12th September. The week of activities will culminate with Reflections and a Lecture at the Central Office on Friday, 13th September, the Lecture will be presented by Dr. Mineva Glasgow.
SOURCE: API